In this section of the website you will find many example perceptual maps. (Many of these maps are discussed further elsewhere on this website, including the competitive sets section.)
All of these perceptual maps were produced using the free software download available on this site. (Note: You can find out how to change the format and color of these perceptual maps in our map format section.)
You will notice that there are three different perceptual maps presented across four different markets. This has been done deliberately to demonstrate how the positioning of firms and brands can be constructed using different product attributes on the perceptual map. I would encourage you, where appropriate, to produce multiple perceptual maps and even present more than one in your marketing assignment. This is because multiple maps will allow you to look at the same market and competitive sets in different ways and should deliver greater insights.
Please keep in mind that we are mapping the perceptions of consumers (or a specific target market), not the actual reality of the market. As marketers, it is necessary for us to understand how consumers differentiate between brands in their minds.
For further information on positioning and perceptual maps, you should visit the Market Segmentation Study Guide.
Using Perceptual Maps to Show Different Competitive Sets
One of the main benefits of a perceptual map is to demonstrate how the brand is positioned against competitors. In the following perceptual map examples, Coca-Cola is shown in three different competitive sets. This gives a very quick overview of their direct and indirect competition. Please note that you can further review the concept of competitive sets here.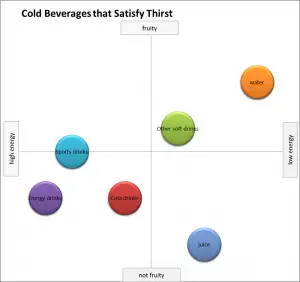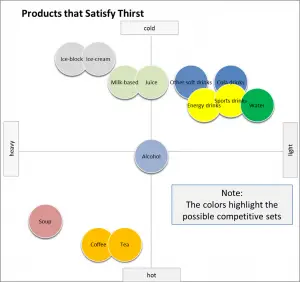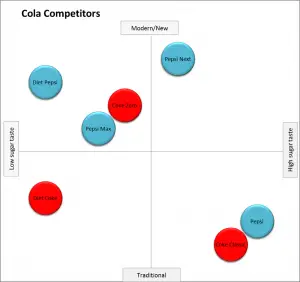 Perceptual Maps for the Fast Food Market
Please note that you can click on any map to enlarge it for better viewing.
In the first three perceptual maps, the major fast food chains in the USA market have been mapped. As you can see the most of major chains are presented, across six different product attributes (in the three different maps). You should note how the competitors have a different positioning as new attributes are introduced in each map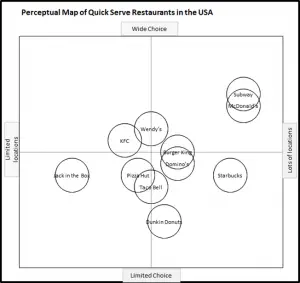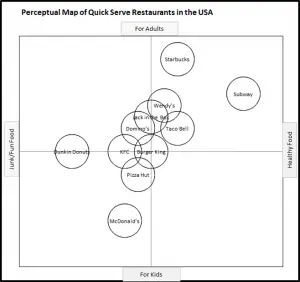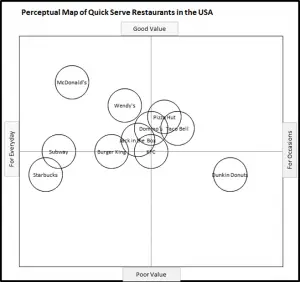 Perceptual Maps for the Soft Drink Market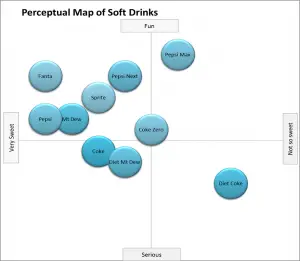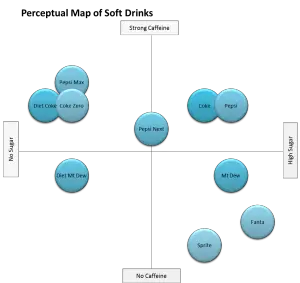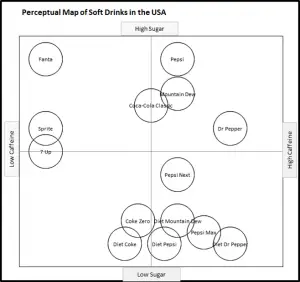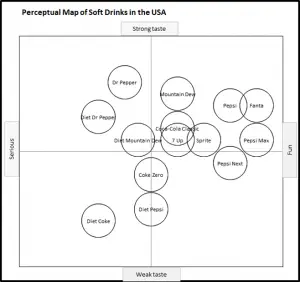 Perceptual Maps for Car Brands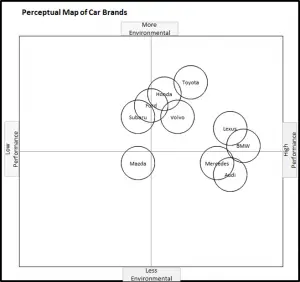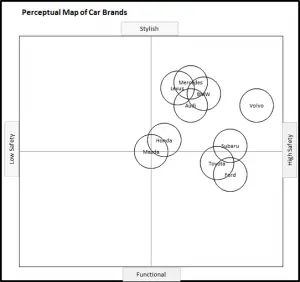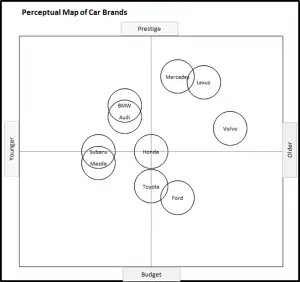 Perceptual Maps for Mobile (Cell) Phones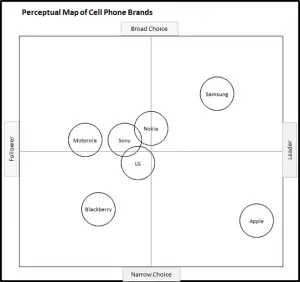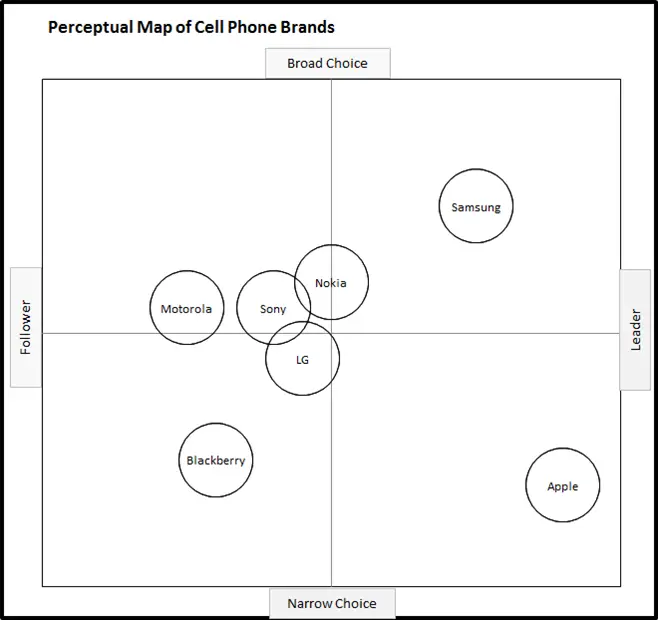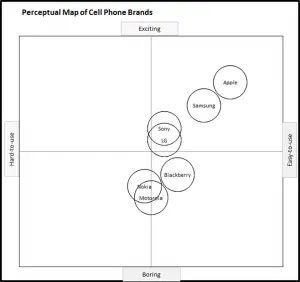 Using Perceptual Maps to Show Repositioning
Repositioning is often an important promotional goal for a brand. In the following maps, you can see how effectively repositioning can be visually demonstrated. For more information, please see the section on repositioning and perceptual maps.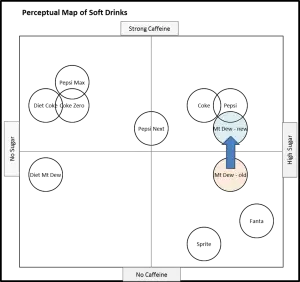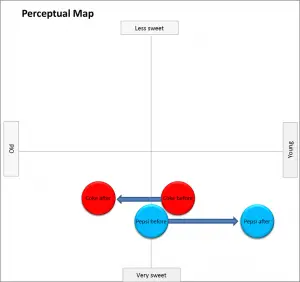 Using a Perceptual Map to Own Part of the Market
There are two approaches to successfully owning part of the market. The first, and most commonly discussed, is to target a gap in the market. In this case, the firm simply introduces a product offering that is not provided by competitors. The second approach (second map below) is used by larger brands looking to push a competitor out of the market space. Both of these approaches are discussed further in the positioning strategy section.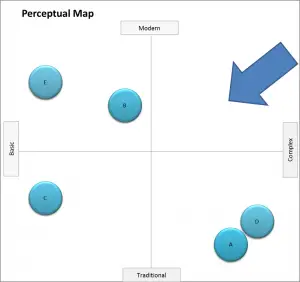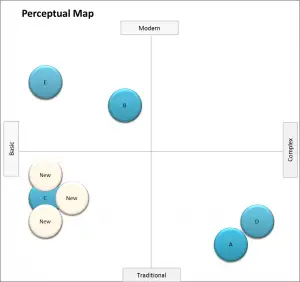 Example Perceptual Map Highlighting Me-too Positioning
One of the strategic options for positioning, especially for smaller brands, is to adopt a me-too positioning. This is discussed further in the positioning strategy section, but it is a deliberate strategy designed to associate the smaller brand with the strong brand equity and perceived benefits of the larger brand.